The SPA is a Scottish Charity managed by a committee who are elected each year at our AGM.
All members of the committee are also members of the Charity and volunteer to serve on the committee.
They are also Trustees of the Charity. They are assisted by a number of sub-committees with one or more members each, who carry out specific tasks. These members are not Trustees and do not normally attend committee meetings.
2023 to 2024 Committee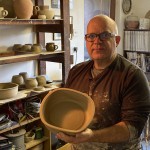 Carl Radford - Chair
I have been potting since 2017, becoming a little obsessed so I am told – you know how it is. I primarily throw functional ware but also do some hand-building too. I have been lucky enough to be mentored by another Scottish Potter and consider myself an amateur in the truest sense of the word. My garage has been converted into a studio space where I have a couple of wheels - electric and a momentum kick wheel along with a gas and an electric kiln. I have sold work via local fairs but mainly via two galleries. I have held posts on SPA as Compliance, Exhibitions and was elected as Chair at the AGM in 2023 – the learning curve keeps getting steeper but we have a great team.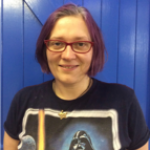 Caroline Gault - Vice Chair
Twelve years ago a friend asked me to come along to a ceramics evening class, I jumped at the chance - never got to do clay at school. 17 lessons, a couple of years doing ceramics at my friend's house and I eventually set up my own studio in the front room of my house.
Once I had the studio there was nothing holding me back. I filled my cupboards and shelves, all family and friends had several pots and my only avenue left was selling through local craft shops. These days I would say I'm a serious hobbyist.
I finally managed to get to a SPA spring gathering in March 2019 and walked away as the social media committee member.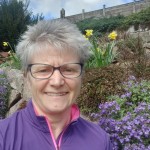 Carol Hiles - Treasurer
I have dabbled in clay for a while, but it's only since retiring and attending a pottery sculpting course that it has become a passion. I joined SPA in 2020 with the aim of going to the spring gathering, but covid put a stop to that. I remained a member as they are such a friendly and welcoming bunch of people.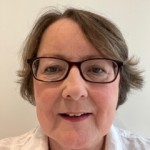 Kirsty Forsyth - Secretary
When I was a student occupational therapist in the early 80's I learnt basic hand building techniques and the therapeutic benefits of pottery at Langside College in Glasgow. Many years later I took classes, learnt to throw on the wheel and found that I wanted to be hands on with clay more often.
So, in 2015 I retired from the NHS and set up a mini pottery studio in our garage on the beautiful Island of Arran. I now take part in local craft fairs and am part of a collaborative group of artists and makers on Arran. I am still learning and developing my skills.
I joined the SPA as Secretary so that I could use my skills with a vibrant, inspiring group of people who are passionate about pottery.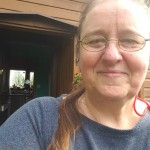 Chris Pellow - membership
Having loved ceramics for as long as I can remember, I took a pottery class 15 years ago. I fell in love but it took me until April '21 when I was finally able to get a kiln and a wheel. I joined the SPA on the same day with the aim to learn the ropes from the best and it's fair to say that I have found my "tribe" and so much more than just advice.membership@scottishpotters.org

In 2022 my husband joined me on the wheel and we now create both functional and decorative pieces from our home. What started as a hobby is slowly transitioning into a small batch ceramics business which we hope to continue well into retirement.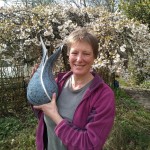 Roos Eisma - Website
I started pottery classes in 2015 and shortly after I quit my job. I now sell my handbuilt sculptural vessels at ceramics shows and I love my new life!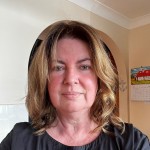 Mandy McIntosh - Social Media
Having never done any pottery in my life, I got given a "pottery class" as a birthday present from a friend in 2016, and I've been addicted ever since! My background is geology, so I love getting my hands dirty and pottery seemed like a natural progression.
I joined SPA in 2019 after spending a few years living in Newfoundland, Canada, and where my real obsession for hand building commenced. I finally moved into my purpose-built studio in Gairloch in 2022 where I now disappear to for hours on end, much to my husband's relief that my kiln and I have finally vacated the dining room.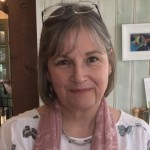 Fiona Robertson - Workshops
I am a latecomer to ceramics having only started making in 2016 in my (very) late 40s. I learned the craft at Culross Pottery in Fife under the expert guidance of Jo Walker and Camilla Garrett-Jones. In late 2018, following a house move to Perthshire, I set up my own studio and have continued to learn – scraping the top of the iceberg. I joined the committee at my first Tulliallan gathering in 2019 as Website Coordinator and took over as Treasurer in 2020 when Steve Hay resigned due to ill-health. In 2021, I stepped up to Chair the SPA and had a fantastic two years before stepping down due my partner's ill-health. I have now taken on the role of Workshops Coordinator for the next couple of years as the post remained vacant.
Sub-committee members 2023–24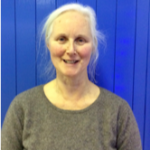 Clare Parsons - Workshop bookings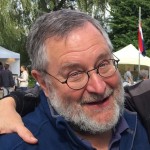 John Townsend - Markets team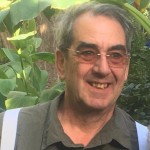 Paul Fessler - Exhibitions team