The SPA is a members' run organisation managed by a committee, elected each year, under a Chair who is elected for three years.
All members of the committee are also Charity Trustees.
Find out more about our committee members and the role they play in the Scottish Potters Association.
2020 to 2021 Committee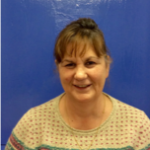 Christine Flynn, Chair
I took up pottery shortly after retiring in 2009, looking for a hobby to take up some of my 'free' time. I found I loved it and have since bought a house that provides a room for my home studio. I joined the SPA in 2009, knowing absolutely nothing about the craft but saw it as a welcoming network of potters willing to assist in my learning. I have not looked back. I joined the committee in 2010 after an appeal for members and since that date I have gained experience carrying out committee roles in merchandise, newsletter editor, Vice Chair and now Chair.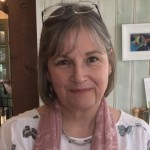 Fiona Robertson, Vice-Chair
I started taking pottery classes in 2016 at Culross Pottery and I am a hobby potter with my own home studio near Braco in Perthshire. I joined the SPA in 2018 to get to meet other potters and learn more about the craft. I joined the committee in 2019 as website coordinator and was responsbible for commissioning the new website. In March 2020, I took over as Vice-Chair and my role now is to assist the Chair and other committee members as well as temporarily acting as assistant treaturer, helping Steve to move our accounts to a new accounting system.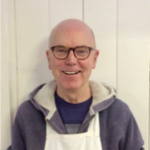 Iain Campbell, Secretary
Having retired from two careers, firstly in town planning and then from counselling, I fell in love with ceramics at a pottery class in 2011. By 2015 I had converted space in my house to my own studio - Ceramics at the Annexe. I became secretary of the SPA in 2017 and am responsible primarily for preparing agendas and minutes of our committee meetings as well as compiling the organisation's annual report.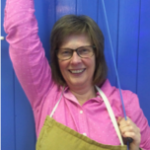 Kathleen Morison, Membership
I started taking weekly classes in late 2012 but it was only when we converted our garage into my own wee studio in 2017 that I could let my passion reign. I joined the committee in 2016 to undertake workshop bookings including Tulliallan, then in 2019 I took over the role of Membership Secretary. My role is everything to do with membership - welcoming new members, dealing with renewals and reminders and keeping the website database in order.
membership@scottishpotters.org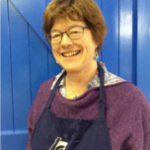 Fran Marquis, Exhibitions
I have been a member of the SPA for 25 years and have learnt a lot from SPA Workshops as well as being on the committee. Now I teach ceramics from my home studio in Arbroath and take part in local exhibitions and shows including Pittenweem Arts Festival. I edited the Newsletter years ago when new software was making the job much easier and then was Chair of the SPA for 3 years, gaining confidence through the role. Now I am happy organising exhibitions: 1 or 2 a year, some curated and invigilated by us and some by gallery directors. It is an interesting job which I am hoping to do for another couple of years as we have exciting plans.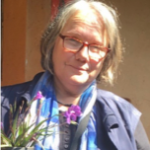 Maria Nordgren, Workshops
I started ceramics training in Sweden in the mid 70s, but went on to study geology. While working as a geologist, later science teacher and moving around a lot, I continued to make or teach pottery as a side-line. After arriving in Scotland 2006, I started Momentum Pottery, joined the SPA and have worked on the committee on and off since 2008, mainly as workshop coordinator. Together with the workshop team and others on the committee, I get to discuss, plan and organise workshops, cooperate with other organisations and meet amazing potters, both SPA members and invited demonstrators.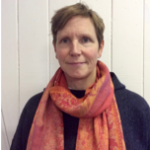 Juliet MacLeod, Newsletter
After trying evening classes I set up a home studio in 2013 and joined the SPA at the same time. I founded The Cloud Pottery in 2014. After a few years going to Spring Workshop weekends I joined the committee in 2017; first as Social Media Secretary, and then became Editor the following year. My role consists of encouraging members to write articles, and then designing, print management and mailing of the quarterly newsletter.
Anna Kretsinger, Merchandise
I started taking pottery clases through Edinburgh Council and joined the Pottery Users Group. It's that sweet spot where beauty and utility intersect that I love. Jane Kelly recomended I join the SPA and in 2016 I joined the committe as merchandise officer selling SPA merchandise at workshop and Potfest.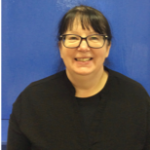 Elaine Pollitt, Health & Safety
I work out of my own studio at my home in Oyne, Aberdeenshire. I joined the SPA committee after volunteering as a helper at Potfest at Scone Palace many years ago and have not had any regrets. Becoming a committee member has helped me to expand my knowledge of every aspect of becoming a Potter. Health and Safety Support is a new role within the committee which needs to be addressed with more common sense than with authority. My aim is to implement a safe environment for all our members and demonstrators at events and workshops.
Sub-Committee Members 2020–21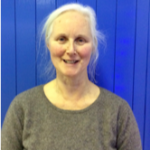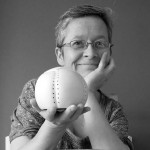 Catherine Holtet, Workshops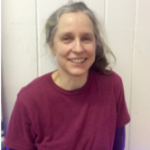 Leonie Garrett, Exhibitions